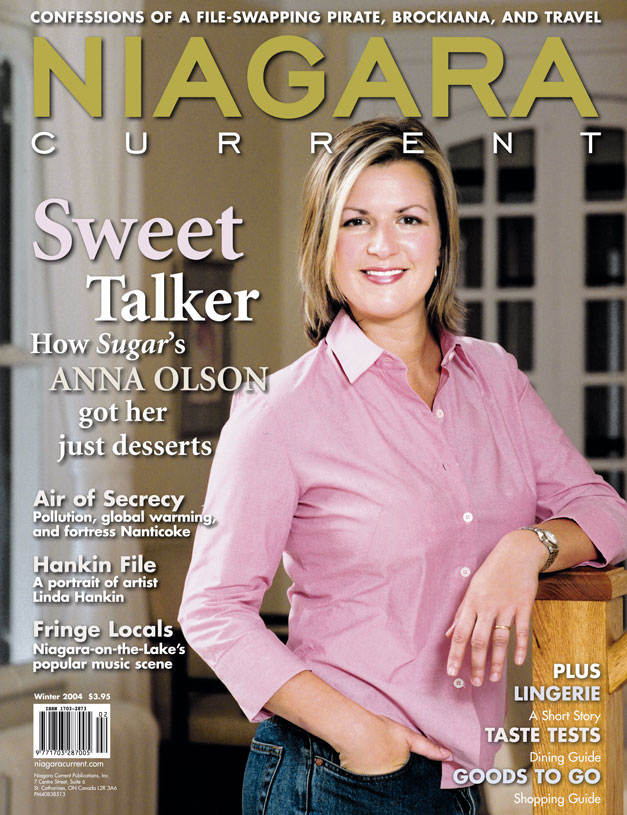 SWEET TALKER
By Kathleen Sloan-McIntosh
Her journey from a button-down banking career to a bakeshop at Niagara's first winery restaurant was decidedly tasteful. Now Anna Olson holds court in the Food Network's kitchen as host of the popular cooking show, Sugar. How this Niagara chef is getting her just desserts.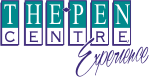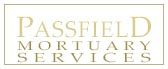 HELEN WAIMEL ROBERTSON
By Greta Hildebrand
Recently, a generous donor presented a gold-edged demitasse to the Library at Brock University. Along with the delicate china cup came a story that had connections to Niagara's early history and Niagara's hero, Major-General, Sir Isaac Brock.





BROCKIANA
By Colin K. Duquemin
In nearly 40 years, the number of Isaac Brock-related items donated to Brock University has grown to form an eclectic collection.




HISTORICAL ACTS
By Eva Tihanyi
An exclusive interview with Maja Bannerman.





DUMB AND DUMBER
By Hans Tammemagi
At last year's annual conference on Smart Growth in Niagara, it occurred to one attendee that maybe it is not so much the smart we need to be worried about, but the growth.


DEAN TEDESCO IMPRESARIO
By Eva Tihanyi
It is not at all surprising to hear the Niagara Gallery's Dean Tedesco, now forty-five, say that in his early twenties he sent annual resumes to NASA because he wanted to be the first artist in space. He's a man who is unafraid of making plans and shooting high, and so far, his aim has been good.



 
EXILE'S END
By Terrance Cox
Rafael 'Gato' Fuentes is no more in exile. So declares his CD's title: Ida y vuelta: Canciones de fin de un exilio (Round Trip: Songs from the end of an exile). Redolent this title is, open to several readings, all linked to extraordinary events -- with the recording itself as both cause and effect.


THE WAY I FEEL
By Nick Baxter-Moore
A cosmopolitan mix of sounds and sensibilities is conjured up by Steve Goldberger and his multi-instrumentalist colleagues.






In our Spring issue, Doug Draper profiles a political icon, Kathryn Korchuk looks at one of Shaw's most successful programs, Terrance Cox goes into exile, Eva Tihanyi gets artistic impressions, and Linda Bramble talks to some legends. Plus we review six restaurants, a few books, a CD, and, well...much, much more.



GET THEE TO A POTTERY
In the first installment of our shopping guide, some of Niagara's great choices for pottery used in cooking are revealed.




LOVING WINE IN A COOL CLIMATE
By Linda Bramble
Why wine is a cultural pleasure rooted in the temperate zones of the world.




CAPE CRUSADER
By Doug Draper
If you must leave Niagara, why not explore Cape Cod?




TASTE TESTS
Our team of culinary experts review Niagara's notable restaurants. In this issue: Zest, Wild Flower, The Oban Inn, and Fresco's.





Linda Hankin portfolio




Theology and What Do You Really Want? by Rishma Dunlop




Elspeth Cameron in conversation




Eva Tihanyi reviews Ann-Marie MacDonald's new book and Ricki Heller reviews Robert Malcomson's A Very Brilliant Affair. Plus: Karen Lewis reviews Radio & Other Miracles by Terrance Cox, Edie Williams reviews Niagara in Bloom, and Ricki Heller reviews A Year in Niagara




Anna Olson's Deep Dish Apple Pie